About The Event
Transforming your insurance business has become a need of the hour!
New situations and scenarios have allowed insurance companies to break conventional barriers and start thinking differently to transform their businesses. The surge of InsurTech has opened up new business models, strategies and cutting-edge technologies to leap onto the next stop in your digital transformation journey.
To keep pace with the competition, insurance companies need to transform at a rapid speed. Not sure, how you can travel this transformation journey?
Join our Insurance Tech Virtual Conference on 14 -15 December 2020 inviting 30+ insurance technology experts to share their latest strategies, insights, solutions and innovations to drive your insurance transformation journey!
Meet decision-makers from across the entire insurance value chain, with 150+ leaders from technology, innovation, data, analytics more.
Key Highlights
New world, new customers, new solutions – Better customer experiences, Customer Engagement Models, Chatbots/Conversational Bots, Omni-Channel Support
Digital Insurance Disruption - Leverage technologies such as analytics, blockchain and cloud
AI/ML, IOT and Big Data in insurance
Process Transformation – RPA, Legacy modernization, automated compliance and more
Claims Transformation Roadmap & Virtual Claims Handling
Who Should Attend
The event will witness the perfect blend of leadership across the insurance sector who are looking to gain insights and wish to stay ahead in their digital transformation journey.
The attendee mix will observe CIOs, CTOs, CEOs, VP, Directors, Heads, and managers from the insurance domain including Brokers/agents, Retail agents, Claim Adjusters, Underwriters, Actuaries and more..
Event Speakers
Speaker acquisition is ongoing! If you wish to participate as a speaker for the event, write to us on marketing@altaworld.tech
Event Schedule
Here is our event schedule
Agenda is subject to change, keep visiting this space for most updated event schedule!

Virtual Registration and Networking
Getting Acquainted with the virtual conference platform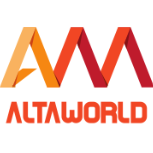 Welcome Note by Altaworld
Opening remarks by Chairperson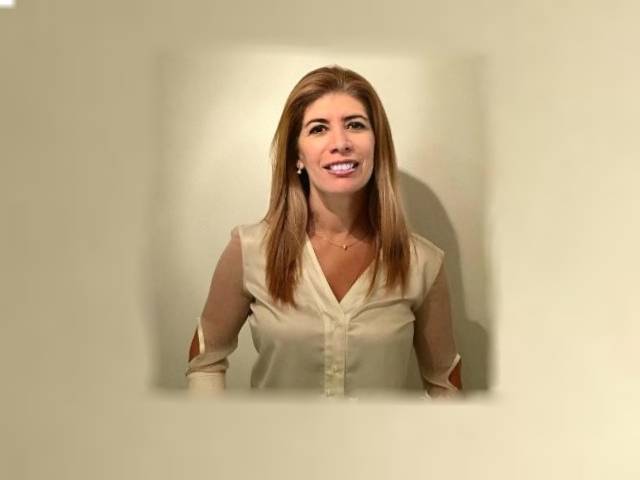 Transformation in insurance leadership
We are witnessing a fast-paced change, unprecedented challenges, of a shift from the mechanistic to the humanistic approach, from command-and-control to observe-and-adapt approaches, from the heroic-all-knowing leader to a humbly-cohesively guide and advisor. In this context, observation, collaboration, reliance on collective genius, openness to new ways of doing things, recalibration to constantly adapt and adopt new practices for organizations to meet their evolutionary purpose become paramount. What to do to embrace the outer change without letting fear of the inner change hinder the potential of transformations?
Monica Maria Sanchez,EVP, Chief Information Officer, United Insurance Company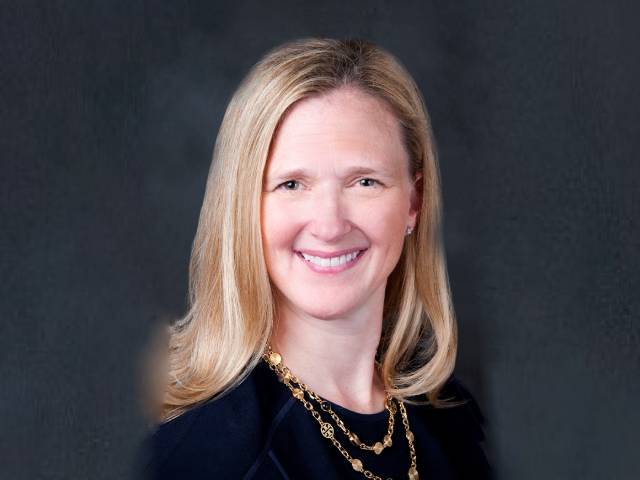 Change in insurance world
Transformation is not just reserved for insurance business models, products and technology. Join for a session discussing traditional insurance leadership models and how we also need to transform these inherent models as an integral part of the overall transformation journey. Key focus will be on creating digital dexterity across your leadership teams combined with a deep dive on creating latitude versus traditional functional longitude for insurance leaders.
Lisa Wardlaw, Chief Financial Officer, Farmers Insurance
Managing your models in the age of Digital Transformation – spreadsheets, machine learning models and more…
EASA is a low-code platform which enables companies to rapidly build and publish "fit for purpose" applications. Unlike other low-code platforms, however, EASA enables application builders to leverage existing assets - from pricing tools in Excel (often with macros and VBA), to predictive analytics models created in Python - as "logic engines" for the apps they publish. This approach enables enterprise-grade apps to be deployed that incorporate complex business logic and intellectual property, and completely eliminates the need to recreate the logic that already exists in tools such as Excel. Customers include AIG, Marsh, and Zurich
Sebastian Dewhurst, Business Development, EASA Software
Session Title: Assessing and Overcoming the Hurdles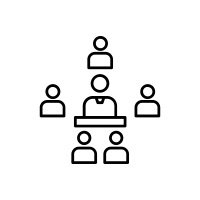 Panel Discussion: Digitized approaches by insurers to mitigate risk and on-time delivery of projects
Join us for an open discussion on digital innovation – what it can and can't do (alone) to improve enterprise risk management and better patient outcomes. As insurers have learned, digital approaches can remove the places where humans are prone to error and control failures by mitigating risks. However, enterprise solutions alone do not create "default success" for patient outcomes and the rise of partnerships centered on tech enabled risk management strategies are proving to be fertile ground for insurtech growth and behavioral change strategies that require partnerships across insurers, providers, and medical device solutions.
Moderator: Vanessa Sammy, Head of Risk Transfer Strategy, Caresyntax
Panelists:
Stacia Cohen, Executive Vice President, Health Services, CareFirst BlueCross BlueShield
Robert Capobianco, Senior Vice President, Crum & Forster
Kerin Bashaw, Senior Vice President, The Doctors Company
Sarah Wiley, Group Vice President, Sound Physicians

Networking Break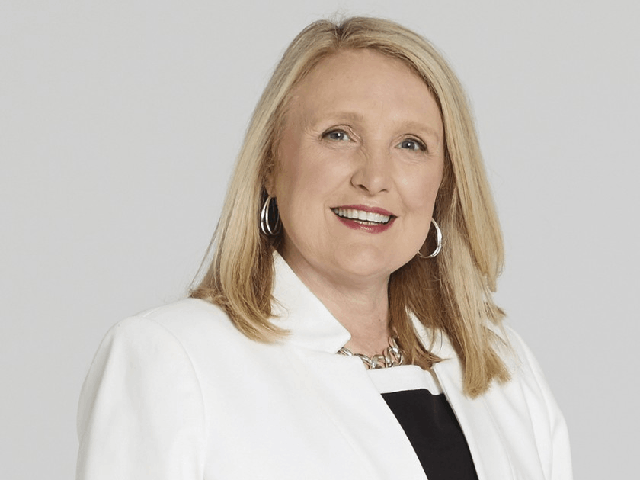 How UX Benchmarking is being applied to digital insurance distribution models in creating better customer engagements
When it comes to understanding the competitive landscape, insurers regularly benchmark their products, pricing, and features to prioritize and define roadmaps. Actuaries analyze lapse rates and expense ratios to understand how they're performing compared to the rest of the industry. But what about applying that same approach to measuring the user experience of customer-facing insurance websites? Donna will share how her company recently completed a deep-dive of two key steps in the insurance-buying process and used benchmarking against 3 other life insurance insuretech sites to understand the strengths and weaknesses across the industry -- defining a research-driven approach to making UX changes. You will learn: what UX is, new approaches, research and study techniques, and the benchmark study results. If you are interested in superb content that shares new knowledge and new insights…plan now on attending.
Donna Jermer, Head of Marketing, Senior Vice President, iptiQ Americas by Swiss Re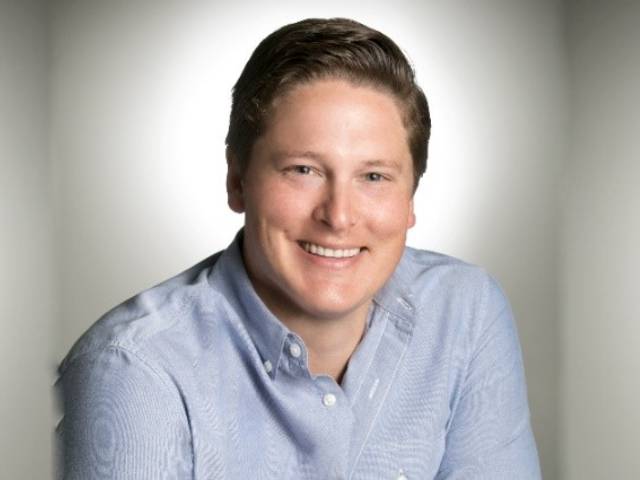 Life Insurance in 2025
Life insurers frequently talk about "innovation" and "transformation" - but where will these lofty ideals take us? What will the industry look like in 2025? This session will explore the current life market through the lens of incoming data points and market requests, with the goal of ultimately showcasing the probable future of life insurance distribution, product development , and data usage. Sureify will look at the trends and where they will lead as models mature. We will forecast what insurers should be considering today to stay competitive as they forge into the future.
Dustin Yoder, CEO, Sureify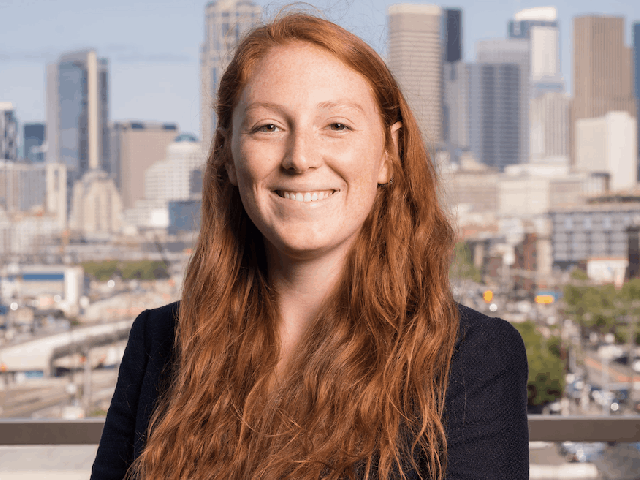 Increasing Engagement with text messaging in the insurance industry
Now more than ever, insurers and brokers are having to rethink the effectiveness of their customer-engagement strategies. It begs the question, are insureds being met on the digital channel they most prefer? Join Erin Wilson to learn about how our current environment has accelerated the demand for two-way texting across claims, distribution, policy admin, renewals, billing and more. Shell share new data that shows consumers increasing preferences for texting with businesses, both during the Coronavirus pandemic and into the future, and share stories from insurers who have found positive results after implementing texting into their workflows, such as how they: Increase customer contact rates, Boost NPS scores, Accelerate claims cycles by days, Reduce compliance risks and more.
Erin Wilson, Senior Account Executive, Zhipwhip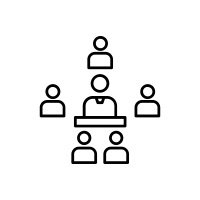 Panel Discussion: Reimagine the Future of Insurance
Moderator: Meg McKeen, Founder, Adjunct Advisors LLC
Emilio Figueroa, Chief Insurance Officer, Foresight Risk and Insurance Services
Lori Pon, Director, Claim Transformation and Claim Service Center, The Auto Club Group
Michael Cavanaugh, Director of Underwriting, Boost Insurance
Meredith Barnes-Cook, Head of Global Insurance, Ushur
Closing remarks by Chairperson

End of Conference & Open Networking

Virtual Registration and Networking
Getting Acquainted with the virtual conference platform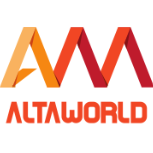 Welcome Note by Altaworld
Opening remarks by Chairperson
Session Title: Technological Disruption in the Insurance sector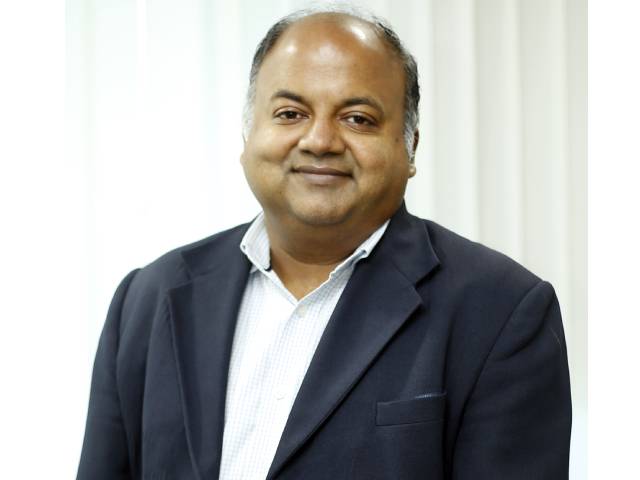 Digitization & customer experience in the new normal
Digitization and CX are 2 side of coin; How Digitization is helping organisation in Covid. Digitization and Adoption of it to improve CXl; New CX in post Covid world. How Bajaj Allianz is using technology in Digitization and CX?
KV Dipu, President, Head of Operations & Customer Service, Bajaj Allianz General Insurance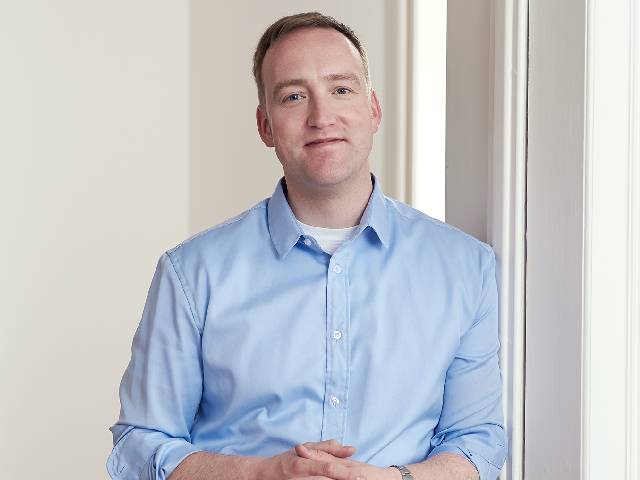 How to sell insurance in the 21st century
Socio-demographics divide consumers into different groups that distinctively contribute to the market's disruption. Their demands, together with the fast-paced growth of technology require modern sales strategies that lead to countless digital products and services. The new normal opened even more doors to digitalization and there is no way it could be stopped.
Dr. Robin Kiera, Founder, Digitalscouting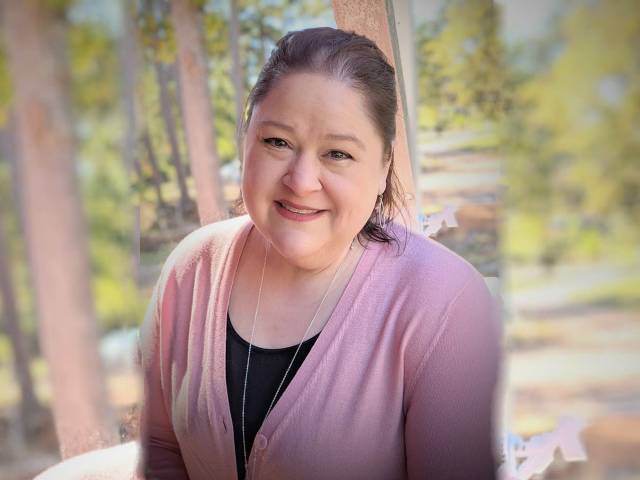 Lowering operating expense and driving accuracy through Intelligent Services
Accelerate critical business processing across the insurance value chain through a combination of AI-driven processes and HILs (Humans in Loop). Deliver operational efficiency and accuracy while lowering expense from acquisition to claims and the areas in between.
ShawnMarie Frazier, Program Director & Domain Lead, Insurance and Financial Industries, Quantiph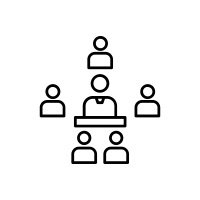 Panel Discussion: Keys to success in Insurance Innovation
For InsurTechs to be successful it is extremely important to have a business problem and a value proposition. In this session we will discuss what else are key critical success factors for today's Insurtechs. We discuss types of Insurtechs and the various areas in the Insurance value chain. We will also discuss various ways InsurTechs can work with Insurers. Which Emerging Technologies that are leading the InsurTech revolution? Finally how the current Pandemic accelerated the Insurance Digital Transformation.
Moderator: Rao Tadepall, Chief Information Officer, Seibels
Panelists:
Mark Leonard, EVP, Customer Succes Interactions

Networking Break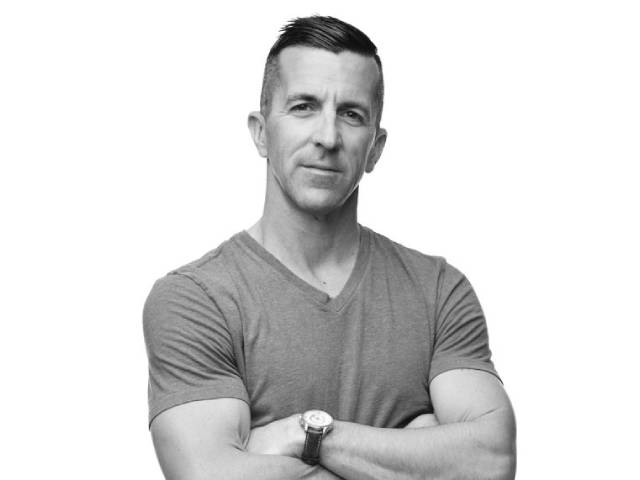 Role of AI-ML, Big Data & IoT in Insurance sector
In the insurance industry, understanding and managing risk is paramount. Fortunately, it appears the bubble that had previously surrounded the industry, isolating it from the digital world, has popped. With the advancement of technology, the rise of the Internet of Things and the resulting influx of new solutions, capturing data to help mitigate risk is more possible now than ever before. Join us for this informative session as discuss where this happening and how it is impacting our industry.
Mark Reider, Head of Innovation, NFP
Differentiate with Digital Customer Engagement that Increases Loyalty and Business Opportunities
Homeowners are under-insured, forget to do preventative maintenance, are over-budget on remodels, lack financial visibility into their largest asset, and are unorganized with data about their home scattered everywhere. HomeZada is an all-in-one suite of apps for a digital home management platform that empowers homeowners to better manage, maintain, protect and improve their home. Insurance companies can provide a branded version of HomeZada that engages their clients beyond the policy which leads to better renewals rates, lower claims costs, and new sources of data to assess pricing and risk.
John Bodroz, Co-Founder, HomeZada
Panel Discussion: The $10B Bet: How can InsurTechs enable the commercial insurance value chain to deliver profitable and sustainable growth?
Moderator: Tracey Sharis, Senior Vice President, Director of Programs, Ironshore
Panelists:
Dawnmarie Black, Regional Director Northeast US, Lloyd's
Douglas Gahagan, Executive Vice President & Partner, Axon Underwriting, LLC
Rekha Skantharaja, President & CEO, Tangram Insurance
Protecting insurance company & customer data in the world of cyber security
Data security is everyone's business, what's in your plan?
Lessons learned in qualifying and quantifying your data
Protecting the most critical data in the new world of cyber threats
Looking into the future - be ready for the unexpected!
Anne Coulombe, Head of Data Protection, MassMutual
Closing remarks by Chairperson

End of Conference & Open Networking
Newsletter
Stay updated with latest speaker additions, agenda updates and ongoings of the conference.
Buy Tickets
Select a valid ticket option below as per your organisation category
Academic Access
$10
---
Virtual Sessions
Coffee Break
Live Chat & Networking
Virtual Paper Presentation
Exhibition Area
Access Meetings Lounge
---
Industry Access
$99
---
Virtual Sessions
Coffee Break
Live Chat & Networking
Virtual Paper Presentation
Exhibition Area
Access Meetings Lounge
---
Solution Provider Access
$149
---
Virtual Sessions
Coffee Break
Live Chat & Networking
Logo Branding
1-2-1 Meetings Lounge Access
Accesss to Networking Area
---
Contact Us
We'd love to hear from you! You can submit the form below or write directly to us on marketing@altaworld.tech
Your message has been sent. Thank you!
Latest News
Know What's Happening in the Insurance World