About The Event
Transforming your insurance business has become a need of the hour!
New situations and scenarios have allowed insurance companies to break conventional barriers and start thinking differently to transform their businesses. The surge of InsurTech has opened up new business models, strategies, and cutting-edge technologies to leap onto the next step in your digital transformation journey.
Creating and delivering value in insurance has drastically changed, and the global pandemic only accelerated that change. All of the leading insurance companies have started to reimagine their businesses, both internally and externally, to meet the changing needs of their customers. These days, the only way to lead the market is by accelerating technology & digital transformations that can meet the needs of a world in crisis.
As insurance leaders have already ignited a new and different future—one predicated on technology, we, at Altaworld, constantly starve to create an alternate ecosystem built on technology innovations, digital transformation, and end-to-end connections.
To keep pace with the competition, insurance companies need to transform at a rapid speed. Not sure, how you can travel this transformation journey? Join our Insurance Tech & Innovation Conference on May 25 - 26, 2023 inviting 30+ insurance technology experts to share their latest strategies, insights, solutions, and innovations to drive your insurance transformation journey!
Meet decision-makers from across the entire insurance value chain, with 200+ leaders from technology, innovation, data, analytics more.
Key Highlights
New world, new customers, new solutions – Better customer experiences, Customer Engagement Models, Chatbots/Conversational Bots, Omni-Channel Support
Digital Insurance Disruption - Leverage technologies such as analytics, blockchain and cloud
AI/ML, IOT and Big Data in insurance
Process Transformation – RPA, Legacy modernization, automated compliance and more
Claims Transformation Roadmap & Virtual Claims Handling
Who Should Attend
The event will witness the perfect blend of leadership across the insurance sector who are looking to gain insights and wish to stay ahead in their digital transformation journey.
The attendee mix will observe CIOs, CTOs, CEOs, VP, Directors, Heads, and managers from the insurance domain including Brokers/agents, Retail agents, Claim Adjusters, Underwriters, Actuaries and more..
Speakers 2023
Speaker acquisition is ongoing! If you wish to participate as a speaker for the event, write to us on marketing@altaworld.tech
Event Schedule
Here is our event schedule

Registration and Networking
Getting Acquainted with the conference platform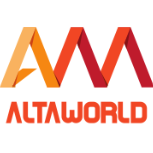 Welcome Note by Altaworld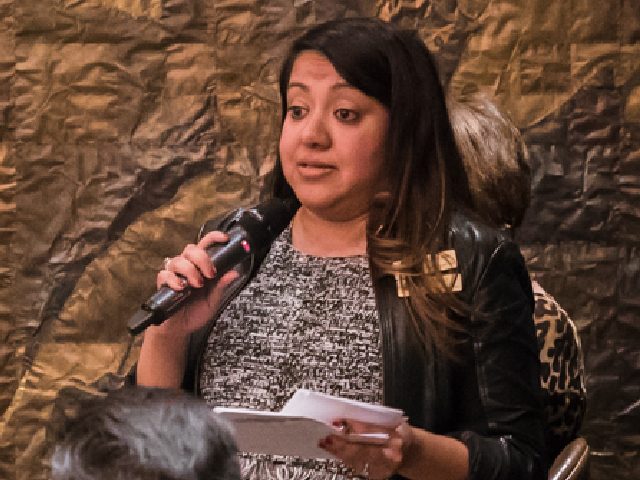 Opening remarks by Chairperson
Vinita Jajware-Beatty, President, Toronto Insurance Women's Association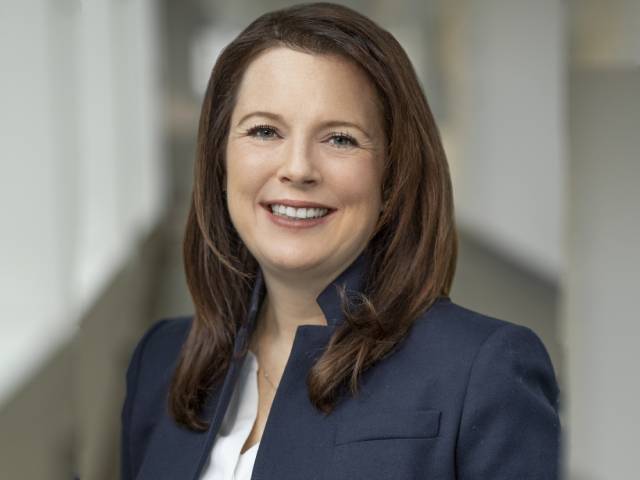 Future of Insurance: 2030
Tracey Sharis, President, GRS North America Programs, Liberty Mutual Insurance | Ironshore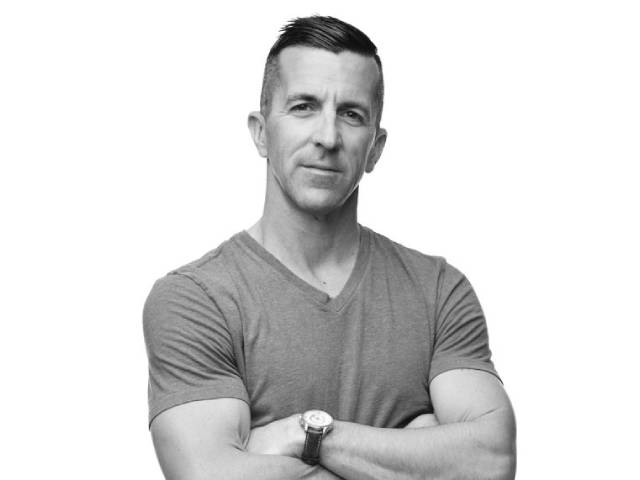 Customer Experience In the New Normal
A recent study conducted by Insurtech Insights found that 77% of insurance executives rated customer experience 'essential' to the future of insurance and 'important' by an additional 22%. But why – why is user experience critical, why now, and what should you be considering as you build or rethink your product and/or service in 2023?
Mark Rieder, Head of Innovation, NFP
Legacy Transformation: Incremental Steps to Move Beyond Customer Experience
Bobbie Shrivastav, Co-founder & COO, Benekiva

Morning Refreshment and Networking
Intro to open source and open-source governance for enterprise in the insurance industry
Sean Bohan, Ecosystem Architect, openIDL & Hyperledger Foundation
Session Title: Assessing and Overcoming the Hurdles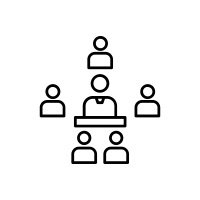 Panel discussion: Step into the Brave New World of Applied AI: Beyond Data Analytics
Insurance has always been a numbers game, but now it's powered by some serious technology applied to vast data sets. With the rise of artificial intelligence (AI), companies can access massive amounts of data, leading to smarter decisions at lightning-fast speeds. The pandemic only accelerated this development, as insurers turned to intelligent decisioning and processing for better, more efficient results. Get ready to hear firsthand from insurance leaders on the big wins and hard-won lessons they've experienced in underwriting, product development, and new business startups. Don't miss out on this invaluable session!
Moderator:
Anne-Marie Connell, Founder, Talkinsurtech
Panellists:
Dr. Alok Tewari, CPCU, Vice President, Strategy and Execution, HSB - Hartford Steam Boiler
Alexander Tsetsenekos, Head, Luminar Insurance
Chris Carver, Consultant, Insurance Telematics, Maris Group Ltd.
Brent Poliquin, Reinsurance Data & Analytics Lead, Vantage Risk Companies
Identification of precise property features, strategies to leverage aerial intelligence tools for quick claims and catastrophe response
They say, "a picture is worth a thousand words." But, for insurers that have access to aerial imagery with pixel resolutions high enough to capture what's really happening on the ground, pictures are turning out to be worth millions. Going above to see below is accomplished using satellites, stratospheric balloons, drones, or fixed-wing aircrafts. With a rich stack of data-derived geospatial intelligence and imagery from above, insurers can readily access actionable property insights to make critical decisions more quickly and confidently across the entire policy lifecycle.
In this session, Nearmap will focus on strategies carriers are using to better understand a property, mitigate risk and more quickly serve its customers using the power of intelligence derived from aerial imagery.
Kevin Tulp, Solutions Engineer, Nearmap

Lunch and Networking Break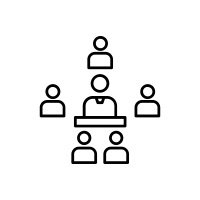 Panel Discussion: Reimagine the Future of Insurance
Join in a inisghfull discussion among industry leaders as they reimagine the future of insurance, sharing their insights into the role technology will play in driving business outcomes, and maximizing the client, carrier and agent experience as they interact within the insurance ecosystem.
Moderator:
Vinita Jajware-Beatty, President, Toronto Insurance Women's Association
Panellists:
Megan Duty, Vice President, Puritan Life
Mads Jensen, Venture Capital Associate, Manchester Story
Alex Williams, Chief Digital Officer, Mission Underwriting Managers
Meredith Barnes-Cook, Founder & Principal Consultant, MBC Consulting LLC
Inclusive Insurance & the Gender Protection Gap
Inclusive insurance is the reference used to refer to affordable and accessible products presented to traditionally underserved populations, including women. The gender insurance gap refers to the disparity in insurance coverage and benefits between women and men, which can result in women being at a disadvantage when addressing financial planning, their future, and their protection. By increasing access to solutions inclusive insurance participants and its stakeholders help promote financial security and empowerment for women.
Erik Jarren Peters, Global Head of Micro & Inclusive Insurance and Reinsurance, Barents Re
How to book 15 meetings a month with ideal prospects on LinkedIn
Bruno Nicoletti, Chief Executive Officer, HUMMINGBIRD

Afternon Break & Networking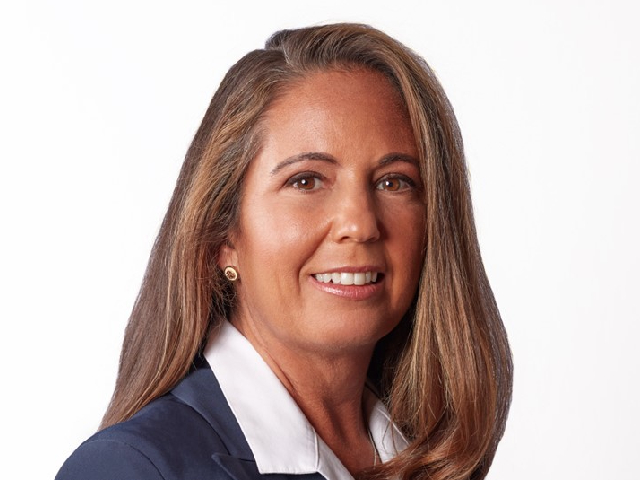 Humans + High-Tech Drives Digital Transformation
The talk will discuss, Acrisure's transformational journey in building a D2C digital marketplace, a unique hybrid model fueled by innovation and market demand that leverages the best of human intelligence, strategic partnerships, and leading-edge technology.
Tamara Zaichkowsky, Chief Digital Officer, Acrisure
Leveraging IoT in Property & Casualty Insurance
This session will provide an overview of IoT solutions to predict and prevent loss in property and casualty insurance for commercial and personal lines. It will highlight success stories using IoT and provide tips on how to integrate IoT in underwriting and customer service offerings.
Christina Villena, Vice President, Risk Solutions, Hanover Insurance
Closing remarks by Chairperson

Drinks Reception & Open Networking

Registration and Networking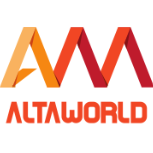 Welcome Note by Altaworld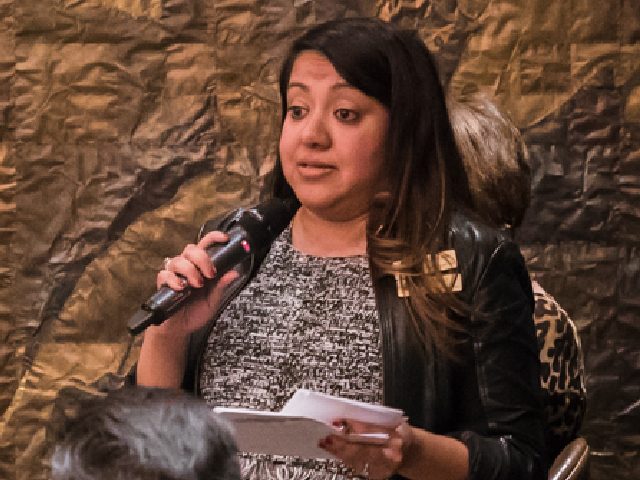 Opening remarks by Chairperson
Vinita Jajware-Beatty, President, Toronto Insurance Women's Association
Session Title: Technological Disruption in the Insurance sector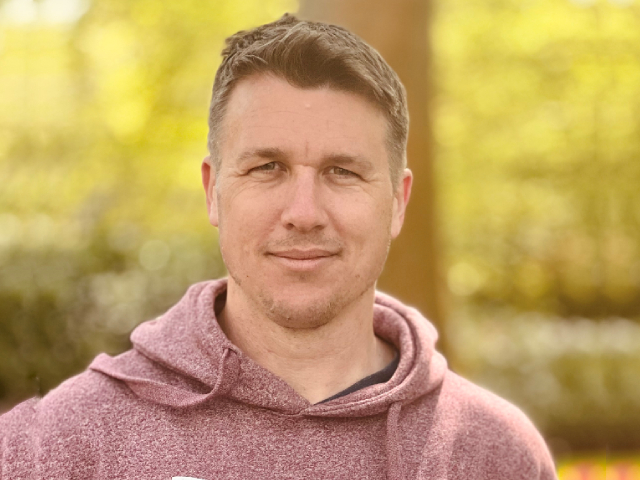 Innovating for Resilience: FM Global's Approach to Building a Safer Future
Dr. Jaap de Vries, Staff VP & Principal Innovation Specialist, FM Global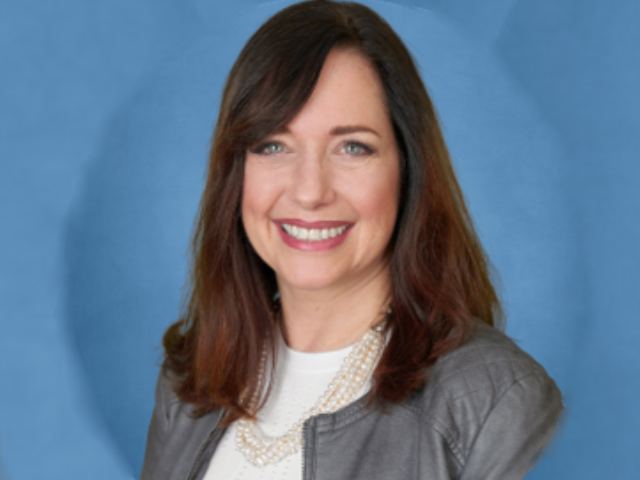 Cyber in 2023 – the year of Good News / Bad News
Current state of the cyber insurance market, how things are starting to shift from the prior 2 ½ years of a hard market, how the evolution in claims is impacting policy language.
Jennifer Wilson, SVP, Cyber Practice Leader, Newfront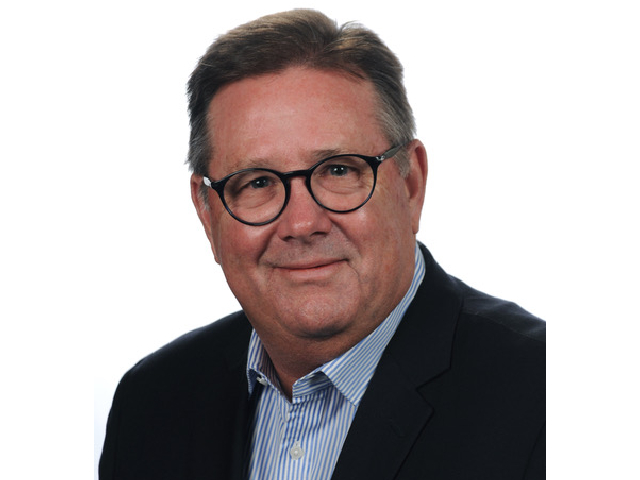 Natural Language Processing for Claims – Raising the Bar in InsurTech
2023 is starting to present unique challenges to the Property and Casualty industry. Increasing severity, dwindling staff resources, cyber security, excessive jury verdicts, and environmental, social, and governance risks will be the ultimate stress test for insurance companies. However, artificial intelligence with natural language processing can quickly strengthen claims operations, effectively prioritizing claims and reducing expenses, fraud, and litigation.
John Standish, Co-Founder, Chief Innovation, and Compliance Officer, Charlee.ai

Morning Refreshment and Networking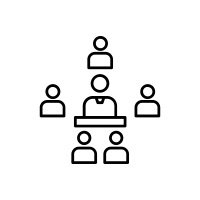 Panel Discussion: Building Strong Remote Teams
Moderator:
Shannon Helms, Business Development Manager-Insurance, Softtek
Panellists:
Christina Villena, Vice President-Risk Solutions, The Hanover Insurance Group
Patricia Farve, Vice President of Claims Operations, Crawford and Company
Allen Koski, Chief Innovation Officer, Insured Nomads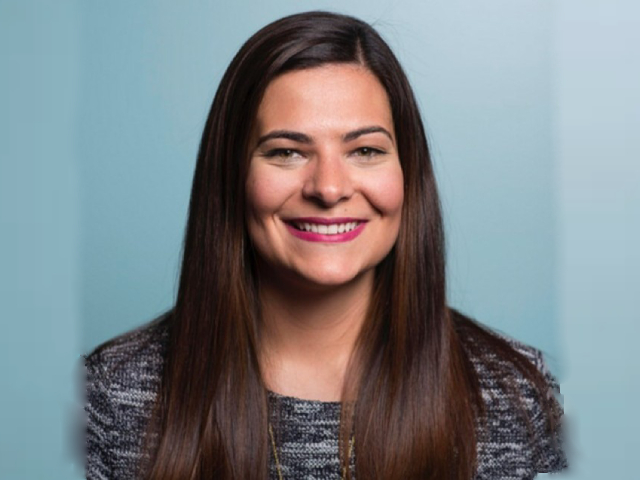 Reduce the Talent Leak and Keep Your Team Mpotivated and Engaged with Gamification
The insurance industry is rapidly changing and with so much innovation abound that demands your attention, it's easy to overlook innovations in talent retention and engagement. Gamification boosts motivation and decreases turnover by making employees feel recognized, autonomous and engaged. Join Olga Karanikos, VP of Marketing at SalesScreen, as she dives into the 5 pillars of motivation and shares tips for engaging your team with non-compensation incentivization.
Olga Karanikos, Vice President, Marketing, SalesScreen

Lunch and Networking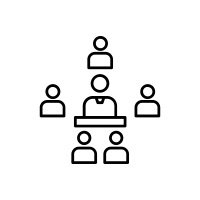 Panel Discussion: Discover How InsurTechs Transform the Insurance Value Chain & Drive Sustainable Profits.
InsurTechs, or tech-powered insurers, are transforming the global insurance industry by applying technology to improve customer experiences, drive efficiency, and ensure regulatory compliance. These partnerships move quickly, as nimble tech companies provide tools and forward-looking insurers provide customer success stories. Join us as we explore how to unlock the potential of InsurTechs and their impact on the insurance value chain. We'll discuss the challenges of partnering with InsurTechs, how to drive sustainable profits through innovative technology, and best practices for leveraging these partnerships. - The current state and future trajectory of insurance tech and innovation - Key stakeholders in the Insurtech ecosystem, including Insurers, Reinsurers, Startups, Investors & Regulators - How direct writers, independent agent models and reinsurers achieve wins through InsurTech innovation Don't miss this opportunity to network with industry leaders and learn how to unlock the potential of InsurTech in your insurance business.
Moderator:
Anne-Marie Connell, Founder, Talkinsurtech
Panellists:
Rebecca L. Stolte, Assistant Vice President, Amica Mutual Insurance Company
Tim Dillahunt, VP of Underwriting Operations & Strategy, The Hanover Insurance Group
Marissa Buckley, Co-Founder & Managing Partner, Brilliantly
Brent Poliquin, Reinsurance Data & Analytics Lead, Vantage Risk Companies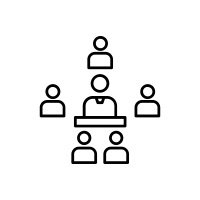 Panel Discussion: Next-gen claims transformation
Moderator:
Bobbie Shrivastav, Co-founder & COO, Benekiva
Panelists:
Peter Jose, Sr. Director, IT & Claims Technology, Berkshire Hathaway Specialty Insurance
Laurel Jordan, Head of CoE for Claims, EXL
Abhishek Mishra, Vice President, Product Management, Swiss Re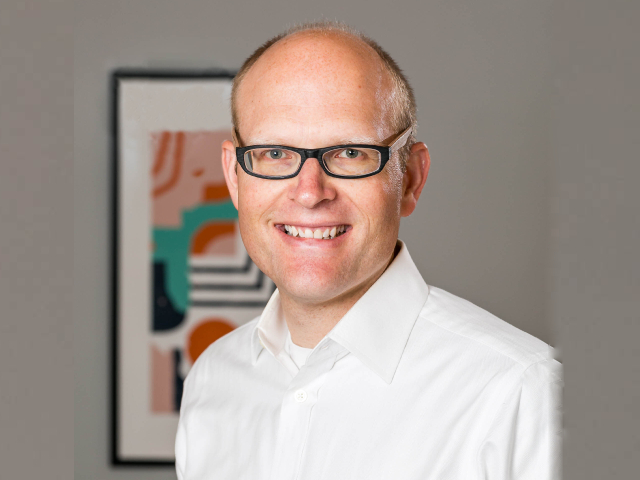 A vision for large language model use within insurance operations
Kyle Beatty, Managing Director, American Family Ventures
Closing remarks by Chairperson

End of Conference & Open Networking
GOLD SPONSOR
SILVER SPONSOR
SPONSORS & EXHIBITORS
ATTENDING PARTNERS
TITLE SPONSORS (PLATINUM, GOLD & SILVER)
SPONSORS & EXHIBITORS
Event Venue
Event venue location info and gallery
Embassy Suites by Hilton Boston
Embassy Suites by Hilton at Boston Logan Airport is a newly-updated hotel with a modern look which is just eight minutes from Boston Logan International Airport, and offer a free shuttle both ways. The MBTA Blue Line Subway is a seven-minute walk away, and gets you to downtown Boston attractions like Faneuil Hall Marketplace in 10 minutes.
-->
Supporting Partners
Previous Partners
Newsletter
Stay updated with latest speaker additions, agenda updates and ongoings of the conference.
Buy Tickets
Select a valid ticket option below as per your organisation category


Academic Access (Students)
$149
---
2-Day Conference Full Access
Food & Beverages
Networking & Exhibition Access
Access to Networking App
1-2-1 Meetings
Access Meetings Lounge
---
Industry Access

$499
---
2-Day Conference Full Access
Food & Beverages
Access to Networking App
Exclusive Partner Offers
Networking & Exhibition Access
Access Meetings Lounge
---
Solution Provider Access

$899
---
2-Day Conference Full Access
Food & Beverages
Live Chat & Networking
Logo Branding*
1-2-1 Meetings Lounge Access
Accesss to Networking Area & App
---
*Logo branding will be available if you register befor May 19 due to Operational Proceedings
Contact Us
We'd love to hear from you! You can submit the form below or write directly to us on marketing@altaworld.tech
Your message has been sent. Thank you!
Latest News
Know What's Happening in the Insurance World